Planned Departure
Tuesday, June 21st, 2016 from Lantana, Florida
Planned Arrival
Saturday, June 25th, 2016 at 4pm at The Salem Elks Lodge
2336 Turner Rd SE, Salem, OR 97302
Planned Route
Intercept the Oregon Trail then onward to Salem, OR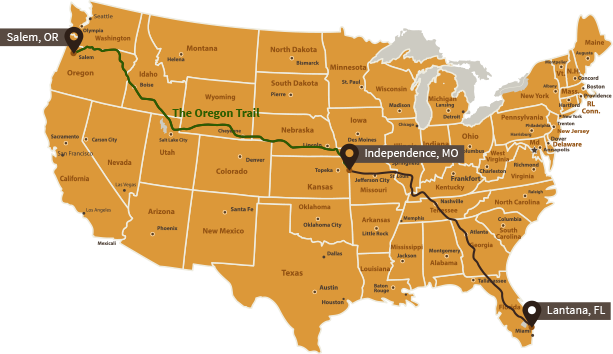 Preparing for Shipment
Flatbed Trailer Cradle Supports Points B&D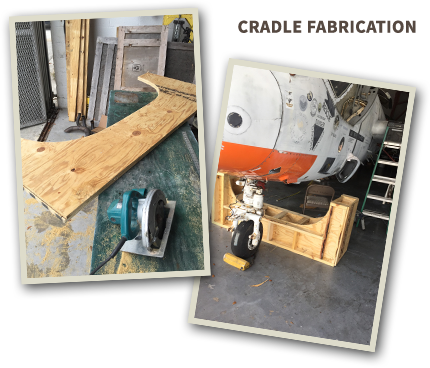 Preparing #926 for Shrink-Wrap
Our thanks to Jason Fulton of Vessel Transport in West Palm Beach FL (vesseltransport@gmail.com) for shrink wrapping #926!

#926 Ready to Load & Good to Go!
Loading Up #926
Our thanks to Trent Sieler & team at Central Oregon Truck Co. for dispatching two gleaming semi truck & trailers to bring #926 home via the Oregon Trail!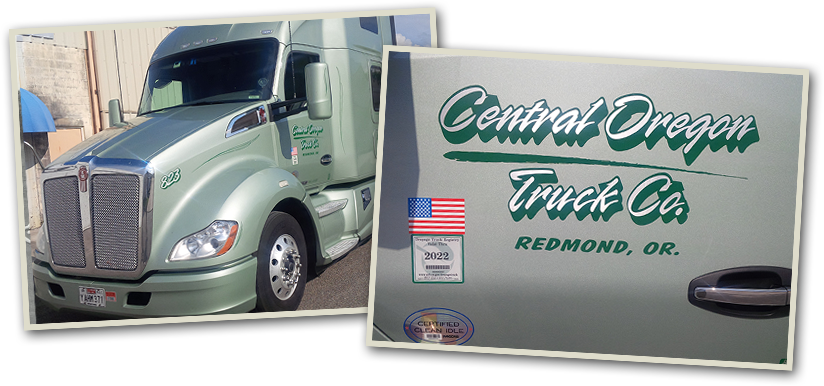 We also want to thank the two awesome Central Oregon Truck Co. drivers David & Shawn for expertly bringing their big rigs & #926 home to Oregon.
We can't thank the MOHAWK TECHNOLOGIES crew enough for their expertise at disassembling & loading #926 for its trip home to Oregon. Kudo's to Paul & Greg Pefley, Hank Seeley, Sid Morgan, Steve Hauss, & Eddie Gonzales. Check out their website at http://www.mohawk-tech.com
Thanks to his light touch from years of crane operational experience & his trademark cigar, Sid lowered #926 gently onto it's cradle with the care of a mother laying her newborn in a crib for the night.
A special "shout out" to Hank Seeley for his Mohawk expertise! With years of prior experience with the Grumman factory & more years yet with Mohawk Tech, Hank knows Mohawk like no one else!
Awesome banners from Mark & Paul at Signs Now in Tigard, Oregon.
Loaded & Headed Home!
A special and heartfelt thanks to the Salem Oregon Elks Lodge #336 for their long time support of the Oregon National Guard and the US Military! Their support for the #926 Project has been exceptional!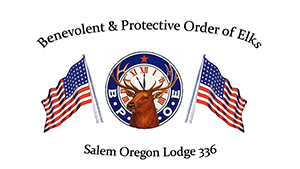 Special thanks also to the Army Aviation Association of American (Quad-A) and its Oregon Trail Chapter for their considerable & ongoing support for the Mohawk #926 Project.