THE MOHAWK #926 DISPLAY SITE IS LOCATED AT THE MAIN ENTRANCE OF THE
SALEM ARMY AVIATION SUPPORT FACILITY (AASF), 1921 TURNER RD SE, SALEM OREGON 97302
THE #926 DISPLAY WILL BE A LASTING CELEBRATION OF THE EXCEPTIONAL GRUMMAN OV-1 MOHAWK LEGACY IN OREGON & A SALUTE TO ALL OF THOSE THAT SHARE THAT LEGACY, AND ALSO A PLACE TO CELEBRATE THE LIVES OF ALL OF THOSE THAT WERE A PART OF THE U.S. ARMY OV-1 MOHAWK FAMILY. THAT FAMILY INCLUDES LTC ROBERT NOPP OF SALEM OREGON & SSG MARSHALL KAPINA OF CALUMET MICHIGAN, THE MOHAWK AIRCREW THAT WERE LOST ON OV-1 MISSION OVER LAOS DURING THE VIETNAM WAR, AND SFC KIMBERLY (ROBINSON) JARK OF SALEM OREGON WHO WAS THE FIRST FEMALE OV-1 TECHNICAL OBSERVER "T.O."
& SENSOR OPERATOR IN THE U.S. ARMY.
Work on the #926 Display Begins!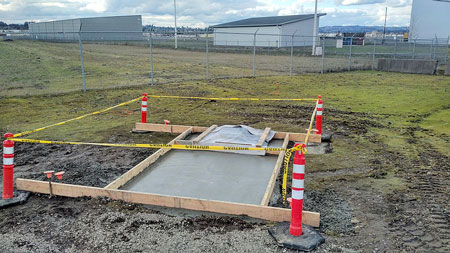 IN 2018, THE OREGON NATIONAL GUARD APPROVED AN AREA ADJACENT TO THE MAIN ENTRANCE TO THE SALEM ARMY AVIATION SUPPORT FACILITY (AASF) AT 1921 TURNER RD SE, SALEM OR 97302 FOR THE MOHAWK #926 DISPLAY. ENGINEER KEN SAFE OF THE OREGON GUARD CONSTRUCTION BRANCH BEGAN DESIGN WORK SOON AFTER ON THE DISPLAY PEDISTAL MOUNT. DETAILED DRAWINGS WERE COMPLETED LATER THAT YEAR AND ANDY METCALF CONSTRUCTION BEGAN ITS WORK CONSTRUCTING THE PEDISTAL MOUNT & CONCRETE PAD IN EARLY 2019 UNDER SUPERVISION OF OREGON GUARD PROJECT MGR COLE MILLER. AFTER #926 IS MOUNTED ON IT'S DISPLAY PEDISTAL, DAVIDSON'S LANDSCPE SERVICES OF SALEM WILL BEGIN
LANDSCAPING THE AREA AROUND THE DISPLAY.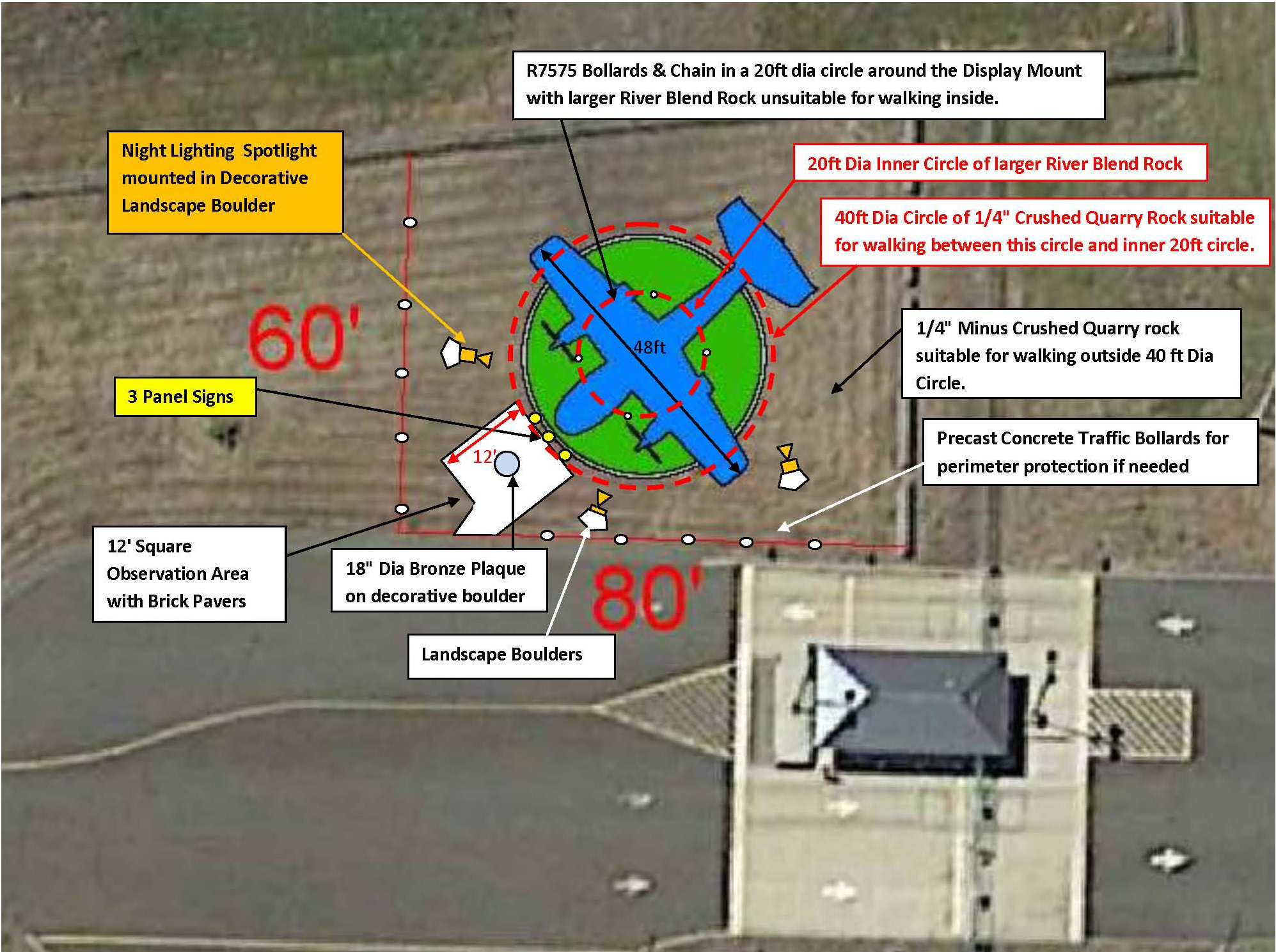 AN INTERPRETIVE PANEL SIGN AT THE MOHAWK #926 DISPLAY WILL HONOR
THE LEGACY OF THE GRUMMAN OV-1S IN OREGON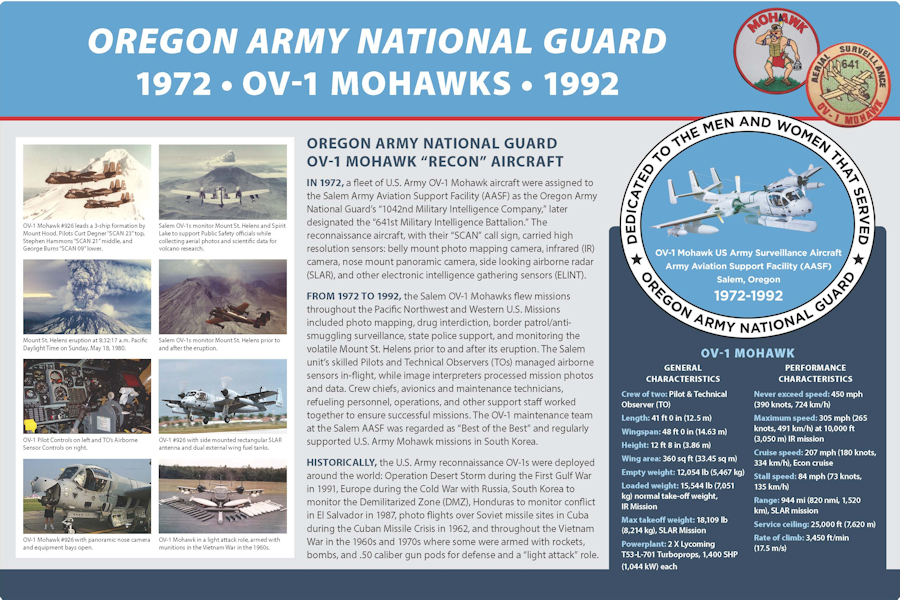 A 2ND INTERPRETIVE PANEL SIGN WILL HONOR THREE OV-1 AIRCREW MEMBERS